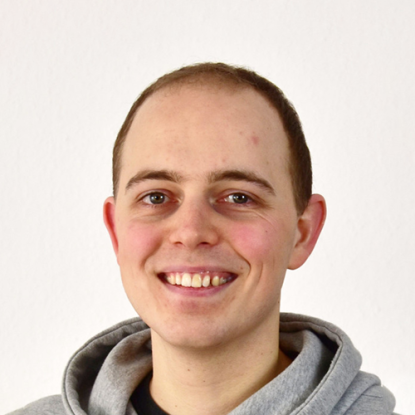 PhD Student
Contact
holz@encrypto.cs.tu-...
work +49 6151 16-27302

Work S2|20 211
Pankratiusstraße 2
64289 Darmstadt
I am a PhD student and member of the Cryptography and Privacy Engineering Group (ENCRYPTO) at the Department of Computer Science of Technische Universität Darmstadt, Germany.
My research focuses on the design and evaluation of efficient, scalable, and secure protocols for privacy-preserving online services that leak no personal data to the service providers.
Work Experience
Since 2020/01 Doctoral Researcher at ENCRYPTO
2017/05 – 2017/09 Student Research Assistant at ENCRYPTO
Studies
2016-2019 M.Sc. in IT Security, Technical University of Darmstadt, Germany
2013-2016 B.Sc. in Computer Science, Technical University of Darmstadt, Germany
Publications
Number of items: 3.
2020
Holz, Marco and Kiss, Ágnes and Rathee, Deevashwer and Schneider, Thomas (2020):
Linear-Complexity Private Function Evaluation is Practical.
In: 25. European Symposium on Research in Computer Security (ESORICS'20), virtual Conference, 14.-18.09.2020, [Online-Edition: https://www.surrey.ac.uk/esorics-2020],
[Conference or Workshop Item]

2017
Demmler, Daniel and Holz, Marco and Schneider, Thomas (2017):
OnionPIR: Effective Protection of Sensitive Metadata in Online Communication Networks.
In: 15. International Conference on Applied Cryptography and Network Security (ACNS'17), Springer, pp. 599-619, DOI: 10.1007/978-3-319-61204-1_30,
[Online-Edition: https://encrypto.de/papers/DHS17.pdf],
[Conference or Workshop Item]

2016
Holz, Marco (2016):
Effective Protection of Sensitive Metadata in Online Communication Networks.
TU Darmstadt, [Online-Edition: https://www.encrypto.cs.tu-darmstadt.de/media/encrypto/encry...],
[Bachelor Thesis]